Scenic 4×4 Tours in The Big Horn Mountains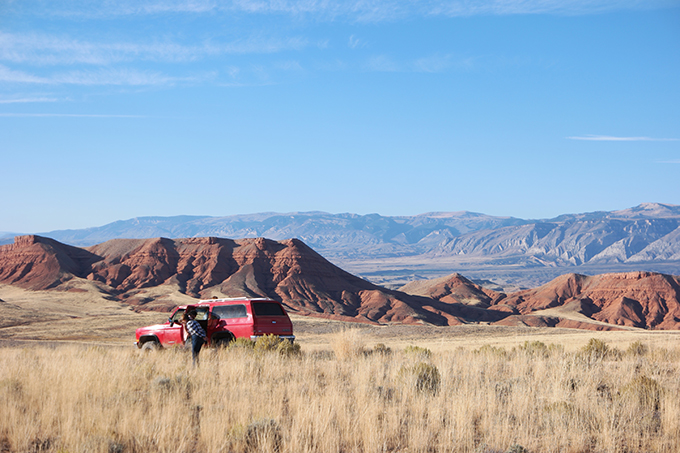 This little initiative has become pretty popular over the last couple of years, especially mid-week when some of the riding muscles are starting to make themselves known.
Off-Road Tours
These are more challenging tours on rough terrain using our 92' Chevy Suburban – "The Red Dragon" – equipped for the mountain work. We leave the valley and
climb, depending on the tour, between 1000 to 3000 feet in altitude. These are slow speed trips and most of the time we use 4×4 high and low gear. You will travel hunting and ranch trails and enjoy
beautiful vistas while your driver will entertain you and explain about the geography, history, etc.
At times we might need to chain up to get where we want to go, and occasionally we will need to return because the roads are not open yet due to snow or because they are too muddy. As we travel remote country, we do not take risks – we only do these trips when the trails are dry. This is also about respecting the trails. Motorized vehicles on wet trails cause a lot of damage.
We always stay on the trails and roads and don't cut new trails respecting the rule that "It takes 10 seconds to make a new trail and it takes 10 years for the vegetation to grow back".
Scenic Tours
When the roads are too bad or risky or when our guests like to take a more comfortable scenic tour, we travel the main paved roads and use more comfortable vehicles. During these trips we usually travel bigger distances in the area