Employment Opportunities
How To Apply
Please email a resume, references, and available dates to Melanie at info@thehideout.com
⦁ Most of our jobs offered are for our full season, from March 18 through November 11th.
⦁ A limited number of positions can start in April and May
⦁ Wranglers need to be at least 21 years old and will need to send in a riding video and Servers need to be at least 18 years old so they can serve wine and liquor
⦁ Given our International Audience, we love foreign wranglers, but they need valid paperwork and work permits.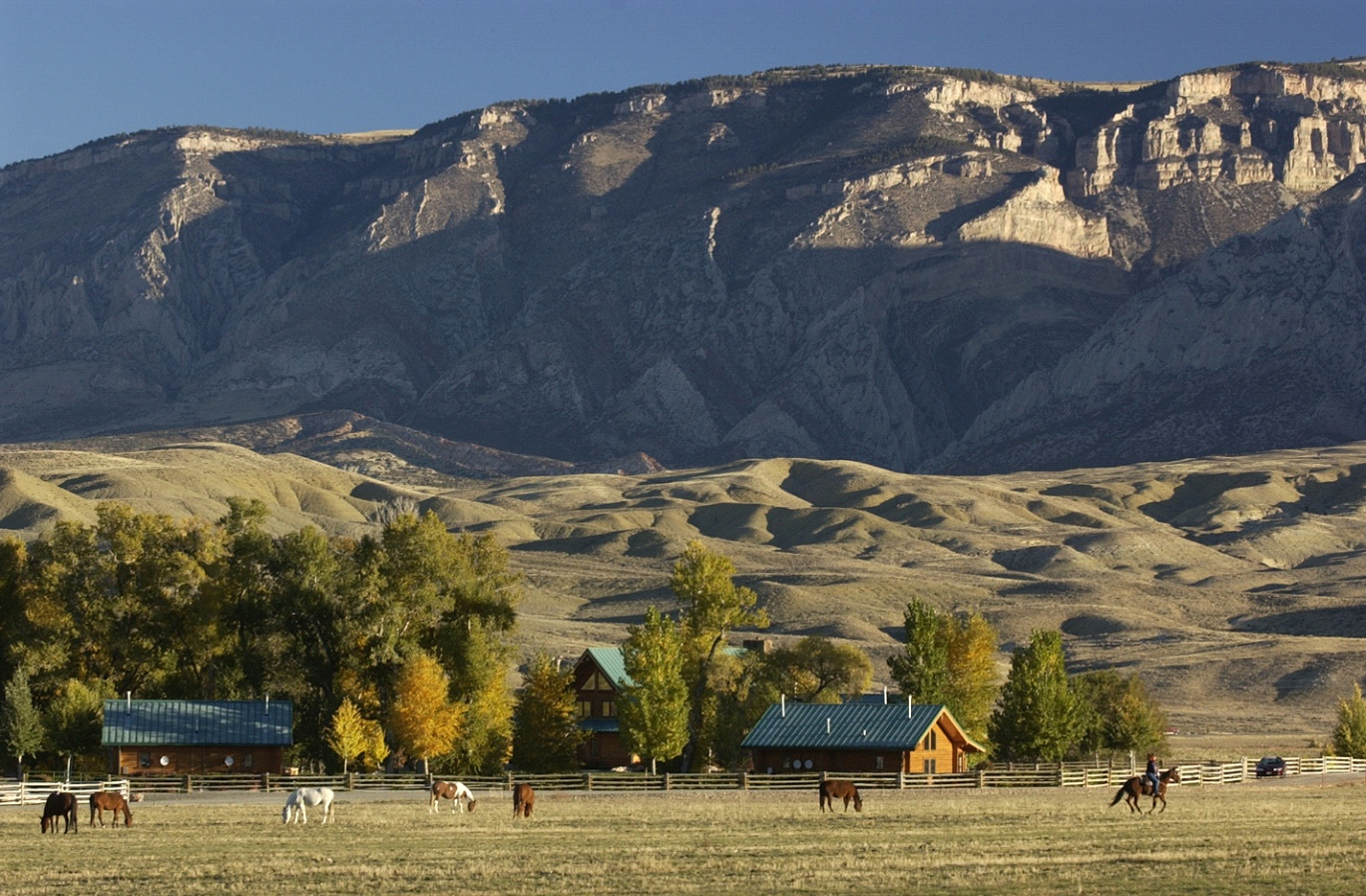 Working at The Hideout Lodge & Guest Ranch
The Hideout is in the hamlet of Shell, Wyoming population 74 in the foothills of the Big Horn Mountains. We are 1 hour driving east of Cody and 2 hours east of Yellowstone National Park. Greybull is 16 miles from Shell.
The Hideout is all about horseback riding and horsemanship. We take great pride in our horses and horse program. We are upscale, intimate and pay a lot of attention to detail. We care deeply about the well-being of our horses, staff, and guests. This passion is key to a great guest and riding experience.
The owners, Marijn and Peter, are originally from Belgium but have called The Hideout and Shell, Wyoming home for many years. Both owners are very hands on and involved in daily ranch activities. They would not ask staff to do work they themselves are not willing to do. Some of our staff have been with us since over 20 years and other staff used to come as guests to The Hideout.
While we are upscale, we are not a spa or resort and have no intentions to become one. We typically have about 25 guests weekly. All guests arrive on Sunday and leave Saturday morning. The Hideout takes pride in a growing number of repeat guests and international guests from around the world.
Working at The Hideout is fun, fast paced, and professional. The Hideout has high quality standards and expects excellent work ethics from every team member. Prior to applying, please read our website in detail, to gain full understanding of the kind of ranch we are and the experience we offer our guests.
We are looking for hard working, positive, energetic, and authentic individuals for our 2023 Guest Season.
AH Horsemanship & Hideout Hospitality
Authentic Horsemanship is our brand of relationship-based horsemanship. Wecommunicate with our horses in a non-verbal way where we use pressure and release to encourage our horses to respond. That's how we establish trust and connection through consistent leadership. We carry this approach of kindness and encouragement throughout our whole organization – this is the core of our hospitality culture.
Our corporate culture embraces the 3 C's of Character, Conduct and Competence, knowing one can train for Competence but Character and Conduct is what you contribute to the organization.
2023 Employment Opportunities:
Sous-Chef
Works under the Chef preparing three meals a day and keeping the kitchen tidy.
We are looking for a Sous-Chef with experience, able to step in and replace our Chef when needed.
Wait Staff
Experience working in a high-end service-oriented hospitality environment. Serve three
meals daily, help clean and wash dishes and make an excellent dining experience your
priority. Keep the dining area clean and welcome guests as if they are dining in your own home.
Housekeeping
Our housekeeping crew and families have been with us since over 20 years. All these positions are filled by their friends and families. All positions filled.
Maintenance and Irrigation
Our Maintenance Team has been with us for over 20 years. These are year-around positions, but if the right motivated candidate presents him / herself, we always have seasonal positions available depending on the background and experience of the interested individual.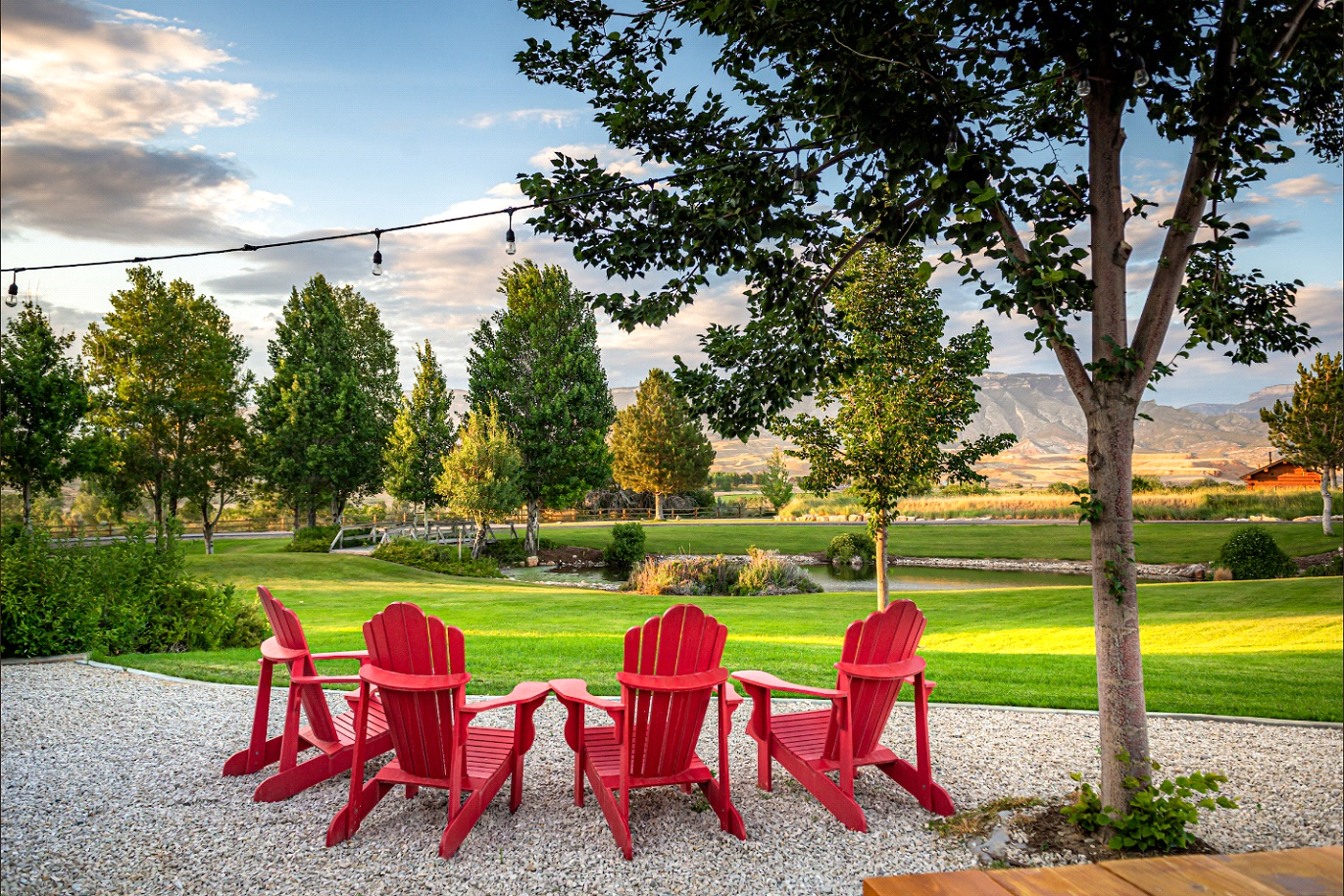 Wranglers
We are looking for mature, fun, hardworking Wranglers with both horse and people skills and a positive attitude. After attending our Wrangler training, your job is to lead guests on enjoyable and safe trail rides. For this you need to be a confident and experienced rider. Good communication skills and a strong work ethic are crucial.
⦁ Riding experience in both English and Western is a plus.
⦁ We are always looking for Wranglers with vet tech experience
⦁ Wranglers must be 21 years old, have a valid drivers license and willing to learn to drive trucks pulling gooseneck horse trailers. We trailer out 95% of the time.
⦁ We care deeply about our horses and invest considerable resources in starting, training, and caring of our horses. All our Wranglers need to authentically embrace our culture of horsemanship.
⦁ Knowledge of additional languages is a plus
⦁ Experience, confidence, and ability riding upcoming new guest horses and greener horses is a plus. Our green horses are all horses started, trained, ridden, and cleared by our horse trainers.
⦁ Having a formal equestrian college education is a plus
⦁ Being able to provide riding lessons is a plus
⦁ Wranglers need to have both horsemanship and people skills
⦁ AH Horsemanship is our horsemanship culture
⦁ Be athletic, able to saddle horses daily and spending long hours in the saddle.
⦁ Strong team player
⦁ All Wranglers need to provide a video introducing themselves, show saddling a horse and riding horses at all gaits.
⦁ Experience with trapshooting or archery is also a plus