The Hideout Office – Melanie Hirshfield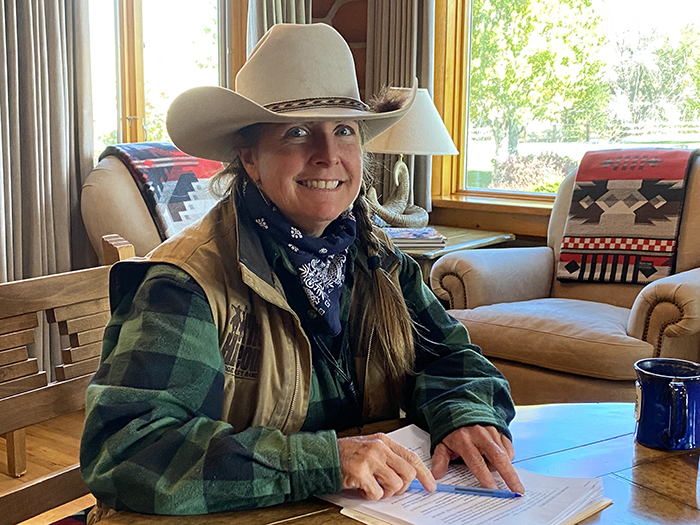 The one constant in Life is change and I have embraced change throughout my life. My experiences have included growing up outside Syracuse, New York; graduating from Slippery Rock University in Pennsylvania with a degree in computer science while playing soccer all four years; working as a cocktail waitress in Alice Springs, Australia; spending my 21st birthday on Hawaii; working at the Goddard Space Flight Center in Greenbelt, Maryland for NASA for 6 years; biking through Paris, the Loire Valley and the French Riveria for 3 weeks; spent 26 years in Madison, Wisconsin raising my two sons; visiting London, the Virgin Islands and St Kitt's; hiking 550 miles on the Pacific Crest Trail; helping my parents in Ocala, Florida for a year; and then did what I have wanted to do ever since I can remember – Go West!
After a 30-year professional career and enjoying raising my family, I was ready to do what I wanted to do. After an hour and a half interview with Peter, I was sure I belonged at The Hideout. As a past executive, I really appreciated his 3 C's corporate culture and how he and Marijn sincerely embrace diversity. I am now enjoying my 5th season at The Hideout, have met a cowboy who I love deeply, have a small ranch with cows and horses, and am learning (slowly) how to be a cowgirl and ranch hand! It is a dream come true!
It doesn't feel right to say I "work" at The Hideout because I absolutely love what I do. While I would almost always prefer to be outside rather than in an office, I love sharing my dream world in Shell, Wyoming with others. The Hideout is magical, and I love helping others get organized for a visit with us! Welcoming new guests to The Hideout helps to ensure I do not take for granted this slice of heaven I now call home. My colleagues are dear friends and I have never worked for more caring people than Peter & Marijn. I often wake up in the morning to a glorious sunrise and while walking into The Hideout Lodge with the backdrop of the stunning Bighorn Mountains, I am reminded of what a magical world this is!
Email or call me and let me help you organize your adventure with us at The Hideout to make your dreams come true!