Ranch Management & Leadership Culture
Peter De Cabooter and his wife Marijn are the owners of The Hideout. They moved over from Brussels, Belgium in 2006 with their twin sons who were 13 at the time to help Peter's aunt Paula manage the ranch. They took over full management in 2007, eventually buying the ranch from Paula.
Peter was born in the Congo (today's Democratic Republic of the Congo in Central Africa) which used to be one of the Belgian colonies. Prior to his move to The Hideout, Peter worked both in European, US and global environments, mostly in automotive marketing & sales positions.
Marijn hails from the 1000-year-old town of Ypres located in Flanders Fields, an area known for its WW1 battle fields and Commonwealth War Cemeteries. Both are well-travelled, have an open mind and embrace leveraging diversity and different cultures as an asset.They share a passion and belief in a management and leadership culture that strongly centered around a respect, care, professionalism,transparency, honesty,and fairness to all stakeholders. We call it the 3 C's of Character, Conduct and Competence. We can train for Competence, not for Character and Conduct.
While Peter is more focused on general management, Marijn is an experienced elegant equestrian, yet very operational, no-nonsense, and practical. Contrary to most other ranches, at The Hideout it is Marijn who oversees horses, barn, hiring and management of the wranglers and the riding program, while Peter focusses more on the other areas, concepts, strategies and new ideas.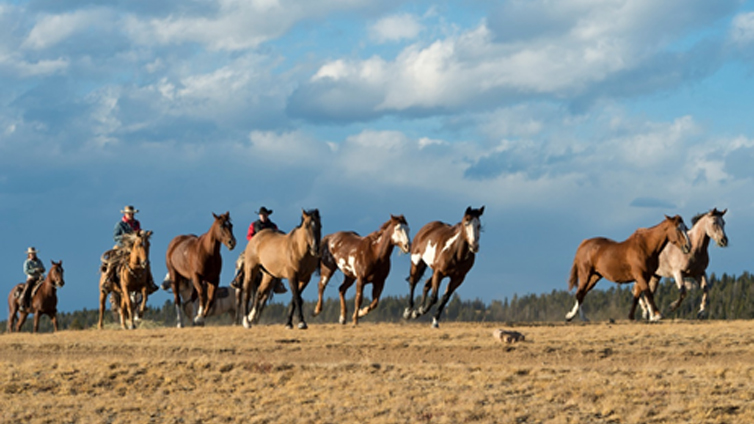 Under their management quality individuals, who areattracted to this kind of working environment like Melanie, Rachel, Ramon, Nina, our wranglers, kitchen and housekeeping staff came on board. Other long-time employees like Marco & Ever Chavez in charge of Maintenance and Guille Sosa our housekeeping manager continued to work at The Hideout embracing this culture. Other employees have been returning season after season since many years.
At The Hideout we want to make sure our crew, which includes our herd of horses, feels respected and cared for. Only then they can fully concentrate caring for our guests.
That is your team at The Hideout who will make sure you not only feel at home, like family but that this is also a meaningful, fun, and unique experience.