Upscale Lodging and Food – Your boutique ranch on the range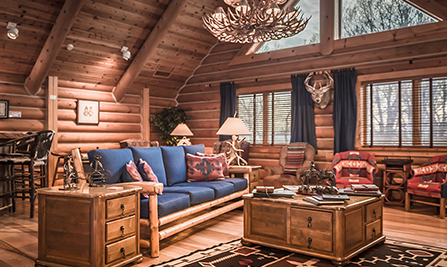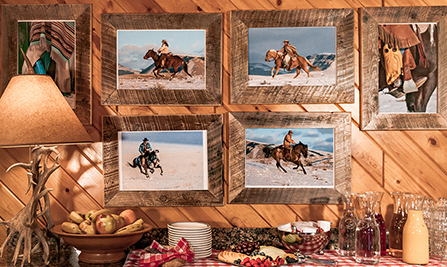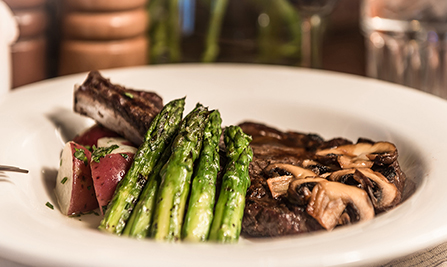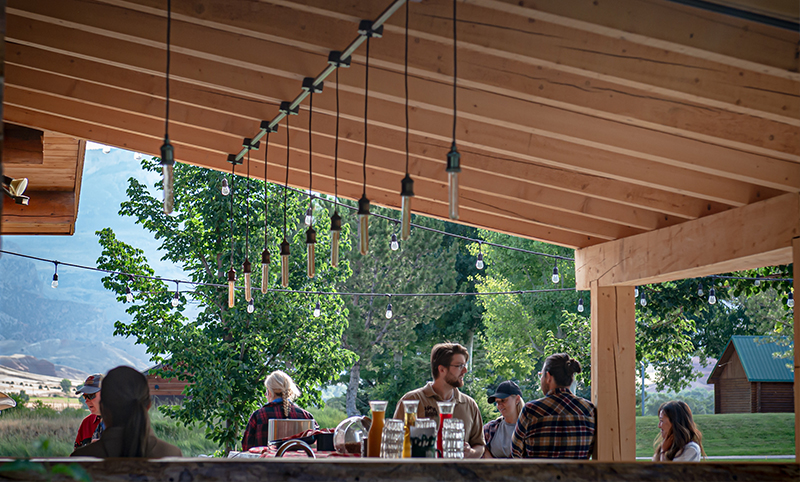 Your riding experience at The Hideout is surrounded by an authentic and quality hospitality experience. To us, mealtime means more than simply putting food on the table. It comes with the warmth and hospitality you expect when you go to your family's house to visit. Our kitchen is more about quality and serving healthy food rather than quantity. We cater to a variety of diets within reason.
All our cabins and lodging are well-maintained, upgraded on a regular basis and we like a clean and organized environment.
We strive to offer excellence in hospitality, lodging and culinary pampering. By limiting our guests to approximately 25 riders each week, The Hideout keeps guests' experience personal, authentic, and as customized as possible. Many guests return each year because of our staff. We hire using the 3 C's of Character, Conduct and Competence and invest in the training and general well-being of our staff. With a high one-to-one staff to guest ratio, we do not cut corners when it comes to service and hospitality. Our staff consists of a team of professionals who enjoy working here. Some have been with us for over 20 years.
Authentic Horsemanship – Our Brand at The Hideout
"Authentic Horsemanship is our brand of relationship-based horsemanship. We communicate with our horses in a non-verbal way where we use pressure and release to encourage our horses to respond. That's how we establish trust and connection through consistent leadership. We carry this approach of kindness and encouragement throughout our whole organization – this is the core of our hospitality culture."
At the end of the day
Being outdoors, riding, the altitude and just a change of your daily routine enjoying this big wide country will make you tired at the end of the day – tired in a healthy, peaceful way. After a enjoying a well-deserved shower and a dip in the pool, each evening we head to the outside or inside bar where everybody gathers to exchange their stories and adventures of the day. A special treat during cocktail hour is watching the pictures taken each day by our wranglers during the rides and activities.
Big Horn County where we are located encompasses approximately 2,000,000 acres / 5,015 square miles, and a population of barely 13,000. With our air being pure, we have little light pollution so you can see all the stars and falling stars. Outside you will hear nature, water, horses nickering in the pasture, the wind and wildlife – things go very quiet. We don't organize any evening programs. Guests enjoy visiting and exchanging stories with newly made friends, play games, hang out enjoying laughs and drinks, or take it all in sitting in a rocking chair on the porch.
What your next day at The Hideout?
Each day during cocktail hour, one of owners, Marijn, or one of our senior wranglers, visits personally with each guest to discuss the available adventures for the next day. Full day ride? Half day or two half day rides? Trapshooting? Archery? Or taking a break to sit at the pool, take a hike, a visit to Cody and the Cody Rodeo?
To make sure we have enough wranglers, we usually need 3 to 4 participants per activity. However, if we can make it work with less participants we will!