Dining at The Hideout Lodge & Guest Ranch
The Hideout has always been known to serve good food. The dining experience may vary seasonally based on the chef and kitchen team present. Guests coming to a guest ranch, especially to The Hideout from all over the world and the US, have different expectations and savor different kinds of food. In addition, we are operating a seasonal business where chefs, and kitchen teams, come and go. Some stay for 3 or 4 years creating and fine tuning their own, very specific dining preferences, some move on after one season, to go explore other experiences. At the same time, since COVID, many professionals left the hotel and restaurant market. Given these factors, out dining experience may vary from season to season. However, we are committed to good quality food, served by people who care.
The Guest Ranch Food we serve, and the dining experience we offer at The Hideout in Shell, Wyoming
All meals are included in your package. In the mornings we serve a homemade, hot breakfast. Some mornings it might be eggs prepared in a variety of ways, one morning might be pancakes or French Toast, etc. Every morning there is also a breakfast selection at the buffet. For all-day rides, we prepare sandwiches to take with you on the trail. If you choose a half day activity, lunch is served in the dining room of the main lodge. In the evening we serve Western Style food with beer, wine, or a beverage of your choice. There is also the daily cocktail hour, during which one of the owners or wranglers will visit with you personally about the activities of the next day. Our kitchen team is creative, not limiting themselves to serving only meat during dinner. Our main course may be meat one night, a chicken dish another evening, fish, seafood, pasta, pork and other dishes.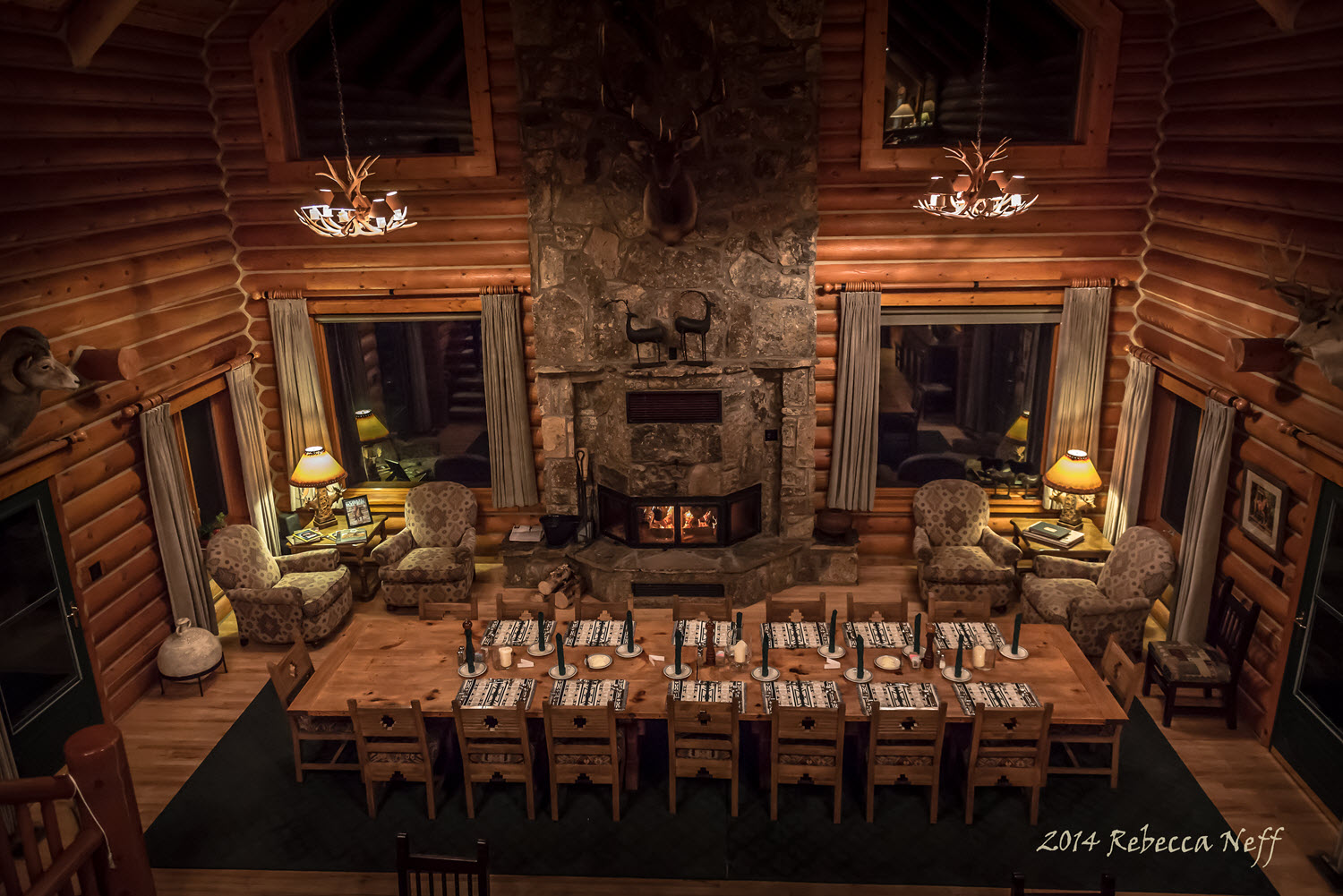 Dietary restrictions
We cater to dietary restrictions within reason. Please mention any dietary restrictions on the Guest Questionnaire you fill in, during your reservation. We are happy to meet common dietary restrictions. But please realize we are in a remote location and delivery can be challenging, just like in other industries currently.
Our chef and kitchen team need time to order and anticipate special requests.
Unfortunately, due to our remote location, we can not accommodate vegan or other more complicated diets.