Playing and Training at Liberty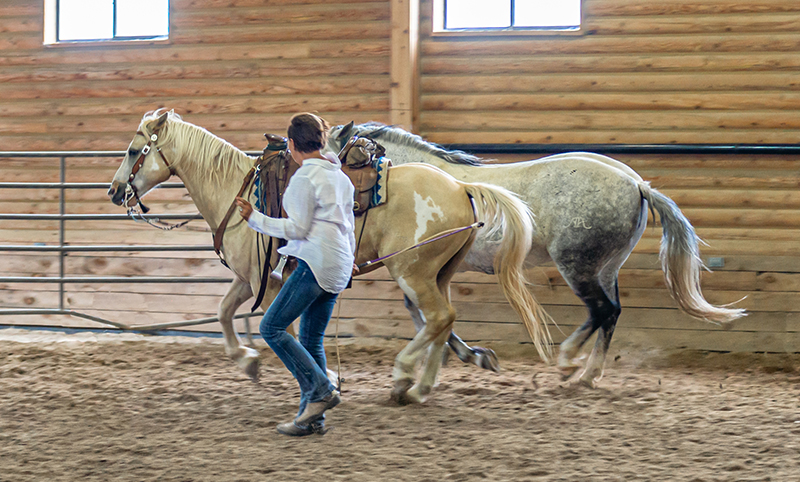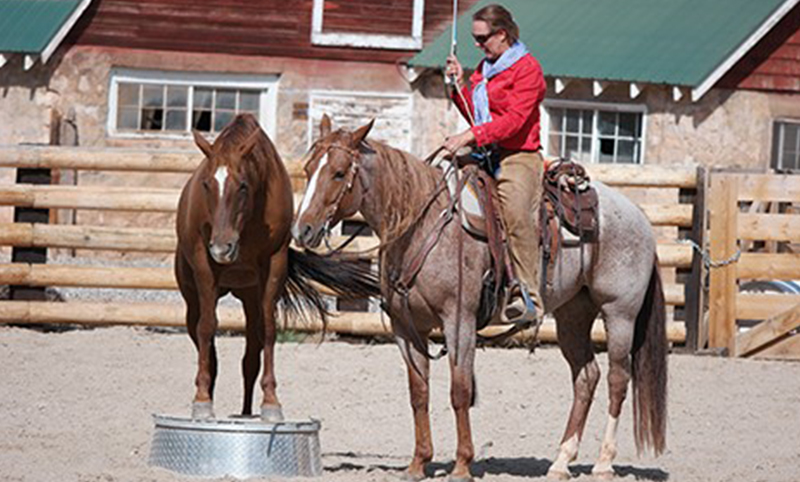 Playing at Liberty with horses, or Liberty Training is designed to bring a horse a sense of freedom and safety without using any tack, including halters or ropes. Working with horses this way will increase the horse's desire to interact and will create a deeper bond and a dependable performance under saddle. It is a very respectful way to train and handle horses. At The Hideout we believe in both Liberty Training and doing a lot of Ground Work with our horses.
At The Hideout Lodge & Guest Ranch we are passionate about our horses. During your Hideout stay and given enough interest, Marijn, one of our owners, plays at Liberty during our Wednesday morning Horsemanship Clinic. As part of the demo, Marijn will let interested participants also play with her horses and give it a try.
please contact info@thehideout.com or visit www.wyoming-horse-riding.com